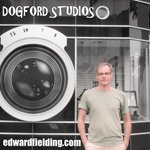 Edward M. Fielding
Edward M. Fielding Photography www.edwardfielding.com
Edward Fielding is a self-taught photographer/artist who is currently represented by several leading stock agencies with both royalty free and rights managed work.
Fielding's work as appeared in featured in numerous magazines, greeting cards, advertising, book covers and media companies. His award winning fine art photos have been widely shown and juried into fine art shows.
In addition to photograph Fielding enjoys being a staff educator at the AVA Gallery and Arts Center in Lebanon, NH teaching creative technology such as Scratch and Mindstorms robotics to elementary and middle school children.
Fielding's new book, "the Quotable Westie" is now available on Amazon.
All work in this gallery is the original work of Edward M. Fielding. It is for sale, copyrighted to Edward M. Fielding and, as such, is protected by US and International Copyright laws.
Read more
Edward M. Fielding's Store
Filter