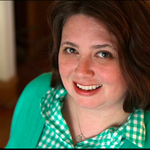 Elizabeth Gleason
Graphic Designer, Elizabeth Gleason is the owner of Tint Press. Elizabeth has a BA Degree in the arts from University at Buffalo. At Tint Press she helps small business bring their services and products to market through branding, digital and print. These are a selection of her personal works. For more information on Elizabeth visit http://www.tintpress.com Elizabeth Gleason joined Society6 on May 19, 2012
More
Graphic Designer, Elizabeth Gleason is the owner of Tint Press. Elizabeth has a BA Degree in the arts from University at Buffalo. At Tint Press she helps small business bring their services and products to market through branding, digital and print.
These are a selection of her personal works. For more information on Elizabeth visit http://www.tintpress.com
Elizabeth Gleason joined Society6 on May 19, 2012.