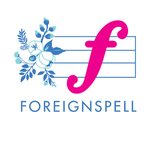 Foreignspell
Niki Baker operates Foreignspell out of her tiny, yet dynamic apartment in Glen Park, San Francisco. Using locally sourced gadgets and materials she hand illustrates, carves, inks and prints each design. Her work is inspired primarily by music, food & nature. Niki is a San Francisco native, music zealot, animal lover, francophile, proud former Seattleite, expert whistler, food & libation enthusiast and competent juggler. Foreignspell joined Society6 on November 17, 2013
More
Niki Baker operates Foreignspell out of her tiny, yet dynamic apartment in Glen Park, San Francisco. Using locally sourced gadgets and materials she hand illustrates, carves, inks and prints each design.
Her work is inspired primarily by music, food & nature. Niki is a San Francisco native, music zealot, animal lover, francophile, proud former Seattleite, expert whistler, food & libation enthusiast and competent juggler.
Foreignspell joined Society6 on November 17, 2013.