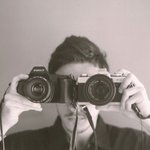 🌎 Worldplaces 🌎
Hi, my name is Gabriel Quintana, I'm a digital artist from Buenos Aires, Argentina. I'm selling my artworks and photos here. All about cities and landmarks around the globe. Yo can see the rest of my work here: -http://www.plash.tv -https://www.behance.net/plash -https://www.facebook.com/plashtv -https://www.twitter.com/plashtv 🌎 Worldplaces 🌎 joined Society6 on February 17, 2016
More
Hi, my name is Gabriel Quintana, I'm a digital artist from Buenos Aires, Argentina. I'm selling my artworks and photos here. All about cities and landmarks around the globe.
Yo can see the rest of my work here:
-http://www.plash.tv
-https://www.behance.net/plash -https://www.facebook.com/plashtv -https://www.twitter.com/plashtv
🌎 Worldplaces 🌎 joined Society6 on February 17, 2016.