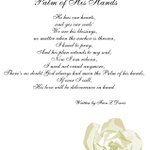 Gifts From God
hello, I am Miss Feon Davis. I am resident and saved writer,poet, author of God. I love writing about his love for me and the many things taken for granted. I hope you enjoy the designs I have upload.
Read more
Gifts From God's Store
Filter
You are currently on society6.com.