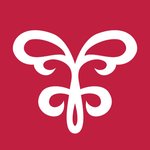 Hisame Artwork
Hi! I'm the artist behind the science themed comics and games "Ernest the blue bunny" and "Niels Feynman". I've been drawing since I was little and my passion for science has been nurtured just as long and today I'm even married to a scientist. Together we make Hisame Artwork. https://hisameartwork.wordpress.com/ Hisame Artwork joined Society6 on January 21, 2015
More
Hi! I'm the artist behind the science themed comics and games "Ernest the blue bunny" and "Niels Feynman".
I've been drawing since I was little and my passion for science has been nurtured just as long and today I'm even married to a scientist. Together we make Hisame Artwork. https://hisameartwork.wordpress.com/
Hisame Artwork joined Society6 on January 21, 2015.