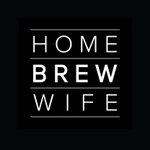 Homebrew Wife
HOMEBREW WIFE is a collection of items designed by Jessie Quan, a proud homebrew wife since 2009. Inspired by the passion and camaraderie in the homebrew community, this is her love letter to all the homebrewers and Craft brewers.
Follow on Instagram: @homebrew.wife
Read more
Homebrew Wife's Store
Filter
You are currently on society6.com.