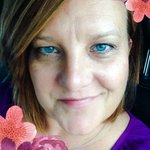 Indigojade Art
Hi, my name is Lisa Hetrick, the owner of Indigojade Art. I am a watercolor and mixed media artist focused on creating "Art that Makes you Feel Good." I believe we all need a bit of light, love and encouragement in our daily lives. My prints, gifts, and original canvas art bring word and image together in an inspiring, joyful way. It is my hope that my art brings more grace and positivity into the lives of their new owners. You can also find me here: Website: indigojadeart.com Instagram: lisahetrickindigojade Facebook: Indigojade Art by Lisa Hetrick Indigojade Art joined Society6 on July 30, 2017
More
Hi, my name is Lisa Hetrick, the owner of Indigojade Art. I am a watercolor and mixed media artist focused on creating "Art that Makes you Feel Good." I believe we all need a bit of light, love and encouragement in our daily lives. My prints, gifts, and original canvas art bring word and image together in an inspiring, joyful way. It is my hope that my art brings more grace and positivity into the lives of their new owners.
You can also find me here:
Website: indigojadeart.com Instagram: lisahetrickindigojade Facebook: Indigojade Art by Lisa Hetrick
Indigojade Art joined Society6 on July 30, 2017.
Indigojade Art's Store
46 results
Filter