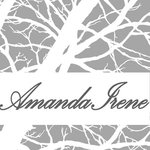 Amanda Irene
My other Pages :
Etsy:

https://www.etsy.com/shop/IrenesGoodies Behance:
https://www.behance.net/ireneillustration RedBubble: http://www.redbubble.com/people/irenesgoodies
My life is driven by striving to be the best I can be, helping others, caring about the work that I produce. I am very detail oriented with my work with a focus on value, color and subtleties. I try and remember to appreciate the smaller things and incorporate those details in my work.
Passions;
Black and White simplifies an image at the same time as exposing intricate shapes that are otherwise overlooked. The contrast of black on white is something I am drawn to and have a passion for.
As well as finding details beautiful, I think the human form is equally as beautiful and more intricate than most things we encounter throughout our lives. The beauty comes from not just the curves and subtleties, but also from details that some would consider flaws or imperfections.
Tattoos have always been a passion of mine ever since I was a child. In this piece I was inspired by the traditional American style of tattooing with its use of color and line work. I used a combination of vibrant and contrasting colors to showcase the beauty of the human anatomy.
Outside of art, my passions include working with animals, music, being outdoors, and being as active as i can.
also take commissions! If you are interested in having a drawing done for you of any subject matter or portrait, please contact me or e-mail me at: ireneillustration@yahoo.com and I will get back to you with any details, thank you!
Read more