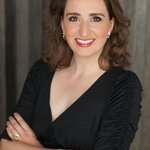 Josefien Stoppelenburg
Dutch painter Josefien Stoppelenburg has garnered international praise and attention for her colorful and imaginative paintings. A keen admirer of Marc Chagall, Paul Gauguin and Odilon Redon, Josefien has been a lifelong student of art and art history. She has presented exhibitions in the Netherlands and the USA.
Stoppelenburg's work was used as opera sets, as cd covers, as post cards, in magazines, and her personalized paintings are in many private homes. She has exhibited her work in hospitals, galleries and art fairs. She just sold out on her third series of Note Cards.
In 2017, she created the artwork for the Green Lake festival of Music. She painted on commission for the Boulder Bach Festival, the Peninsula Music, the Arizona Bach Festival and was the Artist in Residence of the Evanston Art Center.
Her lectures on Art and Music were featured in the Chicago Artist Month in 2014. She took part in 'Birds in Jeopardy' Exhibition in 2015 in the Noyes Cultural Arts Center.
In 2016 she designed a cd cover for British composer Paul Ayres' new CD 'Rainbow Colors'.
In 2014 Josefien painted a commission while being in the Netherlands, for Stephen Alltop, during his Lecture on Art and Music in Evanston for the Northwestern University Continuing Education Series, for an audience of 400 who watched the process live over Skype.
Josefien's work is inspired by nature, dreams and music. Her fascination with painting is deeply connected with her sense of musical expression.
About the process: " I usually start by putting colors on the canvas, start blending them and from this initial chaos, creatures, figures, plants and stories appear."
Acrylic is a quick drying medium, which forces the artist to be very concentrated in the moment, not unlike performing. Acrylic paint also provides the opportunity to build a painting with several thin layers of color. This glazing technique, the accumulative building of color, gives her paintings their radiance and deep glow.
www.josefienstoppelenburg-art.com
Read more
Josefien Stoppelenburg's Store
Filter