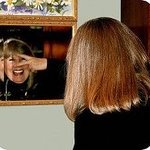 KarenHarveyCox
All artwork protected by copyright © all rights reserved. I am an artist who enjoys painting, photography, blogging, and creating. Married with two lovely daughters, living in New England. I am originally from New York, and have lived in Hong Kong, Toronto, and now in New England. Please stop by my blog: http://karenharveycox.blogspot.com A Scrapbook of Inspiration website: http://karenharveycox.com Instagram: https://www.instagram.com/karenharveycoxdesigns/ Shops: French Script Fabric on Etsy http://frenchscript.etsy.com fabrics on Spoonflower: http://www.spoonflower.com/profiles/karenharveycox KarenHarveyCox joined Society6 on November 21, 2011
More
All artwork protected by copyright © all rights reserved.
I am an artist who enjoys painting, photography, blogging, and creating. Married with two lovely daughters, living in New England. I am originally from New York, and have lived in Hong Kong, Toronto, and now in New England.
Please stop by my blog: http://karenharveycox.blogspot.com A Scrapbook of Inspiration website: http://karenharveycox.com
Instagram: https://www.instagram.com/karenharveycoxdesigns/
Shops: French Script Fabric on Etsy http://frenchscript.etsy.com fabrics on Spoonflower: http://www.spoonflower.com/profiles/karenharveycox
KarenHarveyCox joined Society6 on November 21, 2011.