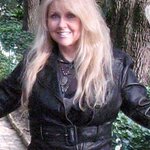 Kathy Fornal
Photographic artist, freelance writer, and travel photographer . I like to create dreamy romantic ethereal images, shabby chic florals, surreal nature, fantasy and gothic images. I can also be found at the following other art sites: http://www.etsy.com/shop/KathyFornal kathy fornal.etsy.com Kathy Fornal - Fine Art America http://fineartamerica.com/profiles/kathy-fornal.html Kathy Fornal joined Society6 on March 30, 2012
More
Photographic artist, freelance writer, and travel photographer . I like to create dreamy romantic ethereal images, shabby chic florals, surreal nature, fantasy and gothic images.
I can also be found at the following other art sites: http://www.etsy.com/shop/KathyFornal kathy fornal.etsy.com Kathy Fornal - Fine Art America http://fineartamerica.com/profiles/kathy-fornal.html
Kathy Fornal joined Society6 on March 30, 2012.