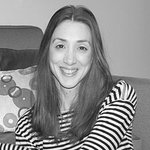 Kelly Dietrich
I'm an artist based in Virginia and am best known for my colorful art prints, my coloring book series for adults and teens, and my relaxation / meditation app, Mandala Meditations. If you have suggestions or requests for mandalas or color changes. Contact me here: website: https://www.kellydietrich.com books: http://amzn.to/2muftvf app: https://appsto.re/us/s-O3_.i instagram: http://www.instagram.com/kelly_dietrich Kelly Dietrich joined Society6 on March 21, 2013
More
I'm an artist based in Virginia and am best known for my colorful art prints, my coloring book series for adults and teens, and my relaxation / meditation app, Mandala Meditations.
If you have suggestions or requests for mandalas or color changes. Contact me here:
website: https://www.kellydietrich.com books: http://amzn.to/2muftvf app: https://appsto.re/us/s-O3_.i instagram: http://www.instagram.com/kelly_dietrich
Kelly Dietrich joined Society6 on March 21, 2013.