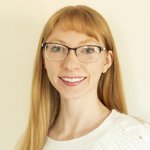 Kelsey Wilson
Kelsey Wilson is a freelance illustrator, artist and designer from a small town in Iowa. She received her MFA in Illustration from Savannah College of Art and Design.
She employs a variety of traditional media and techniques to create both realistic and whimsical images that reflect her unique perspective of the world.
She loves her brown tabby, Pan and collecting vintage and well-made toys.
Read more
Kelsey Wilson's Store
Filter