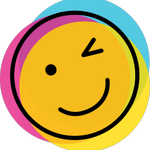 The Optimist
I would LOVE to see my art in your house! If you bought anything tag me on Instagram @theoptimist_art #theoptimist_art Looking forward to your pictures! (:
---
The Optimist is a place of happiness, inspiration, love, and empowerment all wrapped together inside of my art. My art is very colorful, bright and happy, I soak inspiration from pop art and street art with a modern and minimalist touch.
My goal is to inspire people, share happiness, and bring smiles to their faces.
🖤Visit my new website - https://theoptimist.shop 🖤 Follow my art on Instagram - http://bit.ly/Optimist_IG
Read more
The Optimist's Store
144 results
Filter