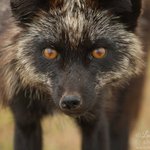 Laurie O'Donnell Photography
A photographer whose passion for photography and love of travel are inseparable. Her photography explores the world, capturing imagery of colorful doors, revealing details to tell a story and playing with shadow and reflections. Originally from Seattle, Laurie lived in South Africa from 2012 to 2015 but has recently moved back to the States and now lives on San Juan Island where she focuses her camera on wildlife, nature and birds.
*Please contact Laurie if you would like an image without the copyright logo.
http://www.laurieodonnell.com/ https://www.facebook.com/pages/Laurie-ODonnell-Photography/335231458420
All images displayed on http://society6.com/laurieo are copyright Laurie O'Donnell Photography; no reproduction without prior permission. All Rights Reserved.
Read more
Laurie O'Donnell Photography's Store
Filter