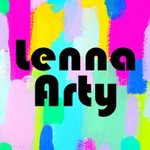 Lenna Arty
Various colors on one sheet mean peace to me. Crossing brushstrokes mean dialogue and communication. As a certified Japanese calligraphy master, I hope that I can introduce the lure of Japanese calligraphy through my abstract paintings. Black and white illustration at: https://society6.com/blackandwhitebylennaarty Instagram: http://instagram.com/lennaarty All images copyright © Lenna All Rights Reserved. Lenna Arty joined Society6 on July 22, 2014
More
Various colors on one sheet mean peace to me. Crossing brushstrokes mean dialogue and communication. As a certified Japanese calligraphy master, I hope that I can introduce the lure of Japanese calligraphy through my abstract paintings.
Black and white illustration at: https://society6.com/blackandwhitebylennaarty
Instagram: http://instagram.com/lennaarty
All images copyright © Lenna All Rights Reserved.
Lenna Arty joined Society6 on July 22, 2014.