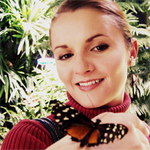 Lori Keehner
Lori Keehner has been a Potter's Assistant, Children's Librarian, Art Director, Lead 2D artist for an animation/gaming start-up, Magazine Production and Graphic Artist, Story-Boarder, Character Designer, greeting card, coloring book, and children's book Illustrator. Phew! She's also a pretty good writer, but you wouldn't know that from that atrociously long sentence. Where she is now: Originally from Iowa, Lori currently lives in Augusta, Georgia where she constantly battles hoards of insatiable mosquitoes. She and her husband (through no fault of their own) live in a violently pink house with one largely indifferent cat, and one very naughty dog. Lori Keehner joined Society6 on May 12, 2013
More
Lori Keehner has been a Potter's Assistant, Children's Librarian, Art Director, Lead 2D artist for an animation/gaming start-up, Magazine Production and Graphic Artist, Story-Boarder, Character Designer, greeting card, coloring book, and children's book Illustrator. Phew! She's also a pretty good writer, but you wouldn't know that from that atrociously long sentence.
Where she is now: Originally from Iowa, Lori currently lives in Augusta, Georgia where she constantly battles hoards of insatiable mosquitoes. She and her husband (through no fault of their own) live in a violently pink house with one largely indifferent cat, and one very naughty dog.
Lori Keehner joined Society6 on May 12, 2013.