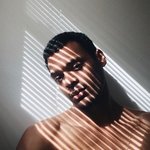 Mark Baker-Sanchez
Hello! My name is Mark and I am a freelance graphic designer, illustrator and photographer based in Santa Fe, New Mexico. I always take delight in creating something unique - from digital pop art design to capturing photography of nature. I am very creative and passionate about what I do! I enjoy all kinds of art, especially modern, contemporary, display, and fashion. Currently, I am a student aspiring to become well-rounded in many aspects of fine art and design. If you have purchased any of my work, please feel more than free to write to me (mbsanchez0311@aol.com) or if you have Instagram (@markbakersanchez), post a pic and tag me! Thank you for visiting my page! :-) All Works © Mark Baker-Sanchez Mark Baker-Sanchez joined Society6 on June 9, 2015
More
Hello! My name is Mark and I am a freelance graphic designer, illustrator and photographer based in Santa Fe, New Mexico. I always take delight in creating something unique - from digital pop art design to capturing photography of nature. I am very creative and passionate about what I do! I enjoy all kinds of art, especially modern, contemporary, display, and fashion. Currently, I am a student aspiring to become well-rounded in many aspects of fine art and design.
If you have purchased any of my work, please feel more than free to write to me (mbsanchez0311@aol.com) or if you have Instagram (@markbakersanchez), post a pic and tag me! Thank you for visiting my page! :-)
All Works © Mark Baker-Sanchez
Mark Baker-Sanchez joined Society6 on June 9, 2015.