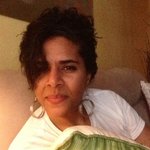 Mar_y_Cielo925
New York City based Photographer sharing my view of the beauty that surrounds me.
All products have been photographed by me with very minimal editing. I believe nature should be enjoyed as is. In the end who is to say what is or is not a work of Art.
Beauty comes in many forms and I am blessed to be able to share that beauty through my photography, which has been a lifelong dream of mine.
Follow me on Instagram for peeks into how some of these shots come to life http://instagram.com/mar_y_cielo925
Read more
Mar_y_Cielo925's Store
Filter