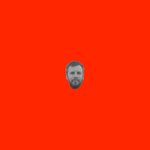 Matt Limmer
I am an Australian Artist / Illustrator based in Melbourne, Australia.
I make posters, zines, art prints, books and album covers.
I grew up obsessed with skateboard graphics, Thrasher Magazine, punk rock music, DIY zines and political art, and decided to study graphic design and learn how to make my own. Now with over 10 years professional graphic design experience, I specialise in poster design, offering my illustration and design services to musicians, organisations and artists from around the globe to help them stand out in a beautiful and unique way.
Read more
Matt Limmer's Store
Filter