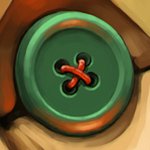 Nigreda
Hey everyone, I´m Sally. I´m a creature and lanscape loving digital artist who creates fantasy illustrations and concept art. I use the name Nigreda on my community pages on DeviantArt, Artstation and Drawcrowd. I hope you enjoy my work. :) If you want to take a look at some work in progress, sketches, more art or some of my projects feel free to visit my website. My Website: http://sallygottschalk.com/ Facebook: https://www.facebook.com/pages/The-Art-of-Sally-Gottschalk/680955021994208 Deviantart: http://nigreda.deviantart.com/ Artstation: https://www.artstation.com/artist/nigreda Drawcrowd: http://drawcrowd.com/nigreda Nigreda joined Society6 on January 23, 2015
More
Hey everyone,
I´m Sally. I´m a creature and lanscape loving digital artist who creates fantasy illustrations and concept art. I use the name Nigreda on my community pages on DeviantArt, Artstation and Drawcrowd. I hope you enjoy my work. :)
If you want to take a look at some work in progress, sketches, more art or some of my projects feel free to visit my website.
My Website: http://sallygottschalk.com/ Facebook: https://www.facebook.com/pages/The-Art-of-Sally-Gottschalk/680955021994208 Deviantart: http://nigreda.deviantart.com/ Artstation: https://www.artstation.com/artist/nigreda Drawcrowd: http://drawcrowd.com/nigreda
Nigreda joined Society6 on January 23, 2015.