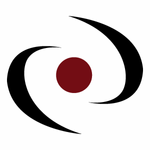 Nova-box
Nova-box is a small indie game studio from Bordeaux, France. We create and publish narrative games.
Nova-box was created about ten years ago (in October 2007). During the first years, they worked mainly as subcontractors specialized in Artificial Intelligence and user experience design for larger game studios in the Bordeaux, France area. In 2013, they began making their own narrative games as an independant company, starting with "Echoes, Season 1: Greenhearth" on iOS.
Nicolas Fouqué is a freelance artist. School of Fine Arts graduate, he also has a degree in Game Art and started making video games in 2007 at Mad Monkey Studio. Freelance illustrator since 2010, he was the art director of "9 Elefants" (published by Microids) in 2013. He formed a long term partnership with Nova-box, starting with the second episode of "Echoes, Season 1: Greenhearth".
Read more