American History Poster Timeline Poster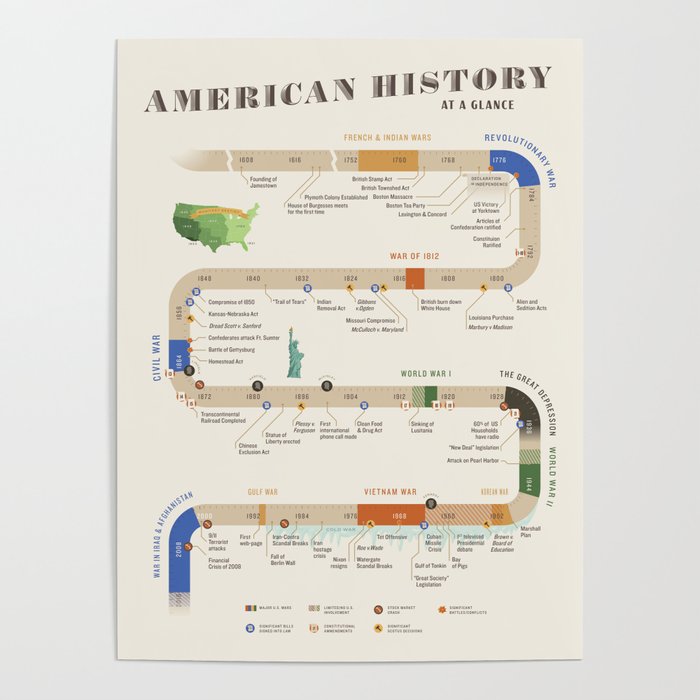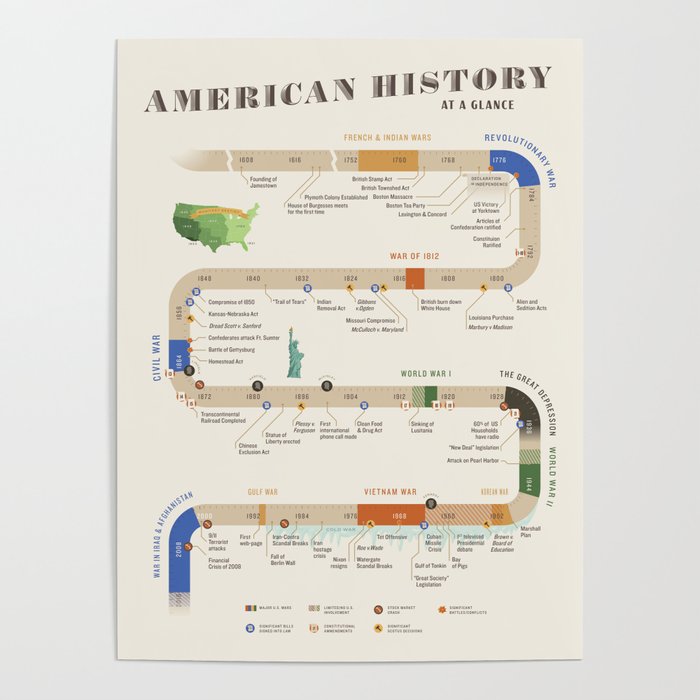 American History Poster Timeline Poster
Style in a snap. Posters are the most convenient way to bring design into your space. Colors will pop on the high-quality, smooth gloss paper. Hang your posters with thumbtacks, putty or even clothespins on a string depending on your desired look.
Printed on 100lb smooth gloss paper
9" (W) x 12" (H)
12" (W) x 16" (H)
18" (W) x 24" (H)
30" (W) x 40" (H)
Every order is made just for you
Reviews
★★★★★
Vanessa S.
March 14, 2022
Great poster!
Great poster!
★★★★★
Kay C.
February 19, 2022
Great Visual
Great for my tutoring office.
★★★★★
Tracy H.
March 24, 2021
A librarian speaks...
As a school librarian, I am always looking for good posters. This is BY FAR the best American History timeline out there. Also packaged as posters should be. So many others I order are poorly packaged & permanently damaged. Love, love, love it!
★★★★★
Kent A.
March 15, 2021
Love it
The American History timeline poster is great and meets all expectations. Poster arrived in good condition in shipping tube and rolled flat easily. Thanks.
★★★★★
Adam T.
March 11, 2021