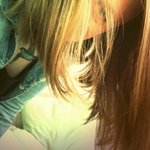 Rai Rai
I'm mostly doing this for fun, to make gifts for friends, family and well, yeah myself. But if you like something or buy something, it sure makes me happy like it's my birthday every time! You can read my swedish blog here: http://www.rairai.se Rai Rai joined Society6 on May 14, 2014
More
I'm mostly doing this for fun, to make gifts for friends, family and well, yeah myself. But if you like something or buy something, it sure makes me happy like it's my birthday every time!
You can read my swedish blog here: http://www.rairai.se
Rai Rai joined Society6 on May 14, 2014.