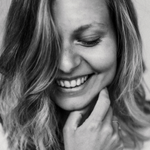 raisazwart - fine art travel photography that will ignite your wanderlust.
Fine art Photographer. Storyteller. Creative at Heart. Hopeless Romantic. Traveler.
I am a film photographer based in the Netherlands, photographing travels, brands and weddings worldwide. Shooting film has my heart and I'm mostly inspired by the beach, by surfers and all the beautiful places I get to visit. My travel prints are meant to inspire you and will ignite your wanderlust.
Let's connect on Instagram! @raisazwartphotography
Read more