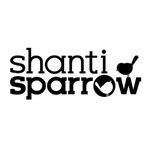 Shanti Sparrow
Shanti Sparrow is an Australian designer, illustrator and day dreamer. Sparrow studied a Bachelor of Design(Visual Communications) majoring in Illustration at the University of Western Sydney. For the past five years Sparrow has worked commercially as a graphic designer in not-for-profit marketing and fundraising. She has recently taken time out to focus solely on her art. Sparrow is looking forward to journeying forward in her illustrating career to produce lovingly made books for the child in all of us to enjoy. Shanti Sparrow joined Society6 on January 23, 2014
More
Shanti Sparrow is an Australian designer, illustrator and day dreamer. Sparrow studied a Bachelor of Design(Visual Communications) majoring in Illustration at the University of Western Sydney.
For the past five years Sparrow has worked commercially as a graphic designer in not-for-profit marketing and fundraising. She has recently taken time out to focus solely on her art. Sparrow is looking forward to journeying forward in her illustrating career to produce lovingly made books for the child in all of us to enjoy.
Shanti Sparrow joined Society6 on January 23, 2014.