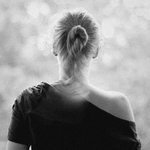 AnnaF31
My name is Anna and I am an Italian freelance art historian, artist and curator. Thanks for stopping by and thank you so much if you have bought something from my shop. More of my work can be found at http://www.redbubble.com/people/annaf31 https://annaf31.threadless.com/ Contact info: AlkemistF9@gmail.com Twitter: https://twitter.com/sierraf31 Pinterest: https://www.pinterest.com/annaf0326/ Facebook: https://www.facebook.com/AlkemistF9/ Instagram: https://www.instagram.com/alkemistf9 Copyright © 2014-present AnnaF31 AnnaF31 joined Society6 on July 18, 2013
More
My name is Anna and I am an Italian freelance art historian, artist and curator.
Thanks for stopping by and thank you so much if you have bought something from my shop.
More of my work can be found at
http://www.redbubble.com/people/annaf31
https://annaf31.threadless.com/
Contact info: AlkemistF9@gmail.com
Twitter: https://twitter.com/sierraf31
Pinterest: https://www.pinterest.com/annaf0326/
Facebook: https://www.facebook.com/AlkemistF9/
Instagram: https://www.instagram.com/alkemistf9
Copyright © 2014-present AnnaF31
AnnaF31 joined Society6 on July 18, 2013.