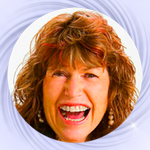 Suzie Cheel
I am the heart whisperer, an intuitive artist, blogger/author, coach and speaker. My biz is called Creating a Life You Love : - Abundance Creativity and Self-Love for Wild Souls. My vision is for my clients and customers to: Love You More, Listen to your Heart and Transform Your Life by unleashing your innate creativity and truly listening attentively to those whispers of your heart where your true wisdom is found. My art inspires and empowers people daily: Thank you for your weekly Heart Whispers Suzie, I'm always delighted to see them in my inbox. I had to come and tell you that this week's heart is my most favourite ever! I just love the colours and the words just spoke to me. Must have been just what I needed to hear. ~Heather Bestel Suzie Cheel joined Society6 on November 3, 2013
More
I am the heart whisperer, an intuitive artist, blogger/author, coach and speaker. My biz is called Creating a Life You Love : - Abundance Creativity and Self-Love for Wild Souls.
My vision is for my clients and customers to: Love You More, Listen to your Heart and Transform Your Life by unleashing your innate creativity and truly listening attentively to those whispers of your heart where your true wisdom is found.
My art inspires and empowers people daily: Thank you for your weekly Heart Whispers Suzie, I'm always delighted to see them in my inbox. I had to come and tell you that this week's heart is my most favourite ever! I just love the colours and the words just spoke to me. Must have been just what I needed to hear. ~Heather Bestel
Suzie Cheel joined Society6 on November 3, 2013.