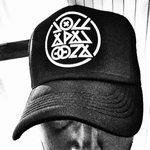 Esteban Isaacson Labarthe
I'm a very energetic, functional, versatile and easy going person that really enjoys learning new things, wishing to make the most of this experience in a good working environment. I'm always seeking for opportunites hungry for meeting my next challenge. More info & portfolio: www.estebanisaacson.com www.folkyouchile.com Esteban Isaacson Labarthe joined Society6 on September 12, 2016
More
I'm a very energetic, functional, versatile and easy going person that really enjoys learning new things, wishing to make the most of this experience in a good working environment. I'm always seeking for opportunites hungry for meeting my next challenge.
More info & portfolio: www.estebanisaacson.com www.folkyouchile.com
Esteban Isaacson Labarthe joined Society6 on September 12, 2016.