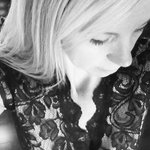 Vintage Scrap Shop
Hello! My name is Stacy and I started The Vintage Scrap Shop in 2009.
I'm a wife, mother, blogger, diy-er, and lover of all things vintage!
I love old things. From the time I was a young girl I was always scouting flea markets, estate sales, as well as antique shops looking for anything that had character and charm.
Vintage Scrap Shop provides authentic vintage items that are perfect for scrapbooking, project life albums, daily planners, as well as other paper craft projects. From vintage ephemera, luscious crepe paper garlands - to trims and lace, we are thrilled to offer a large selection of vintage paper and embellishments to assist you in all your creative endeavors!
You can check out my shop at http://www.vintagescrapshop.etsy.com Follow me on Instagram https://instagram.com/vintagescrapshop Follow me on Twitter: http://twitter.com/vintagescrap Follow me on Facebook: https://www.facebook.com/vintagescrapshop My website: http://www.vintagescrapshop.com/ More paper products: http://www.zazzle.com/vintagescrapshop
Read more
Vintage Scrap Shop's Store
859 results
Filter