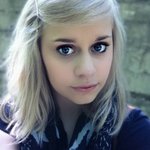 Abstracts by Josrick
CONTACT ME: josrick@outlook.com (feel free to email me with any questions you might have, or if you have any comments!) Purchased one of my products? Tag me in an Instagram photo of your product @josiesteinfort or email me a photo! Please visit my other Society6 shop http://www.society6.com/Josrick My username on here is "Josrick", but my actual name is Josie. I'm a film production major at the University of Wisconsin Milwaukee. During my senior year of high school, I taught the drawing level 1 class. I have always loved photography, but I have recently taken an interest in the kaleidoscope style of art. Most of my work in this shop is in this style. Some pieces were originally photos that I took and edited in the kaleidoscope style, others were created digitally from patterns that I made. *NOTE: While you are purchasing a piece of art, the copyright of the work does not transfer with a sale which means that in purchasing this piece of art you are not purchasing the right to print, copy, or reproduce this image in any way without the artist's permission. Abstracts by Josrick joined Society6 on April 22, 2013
More
CONTACT ME: josrick@outlook.com (feel free to email me with any questions you might have, or if you have any comments!)
Purchased one of my products? Tag me in an Instagram photo of your product @josiesteinfort or email me a photo!
Please visit my other Society6 shop http://www.society6.com/Josrick
My username on here is "Josrick", but my actual name is Josie. I'm a film production major at the University of Wisconsin Milwaukee. During my senior year of high school, I taught the drawing level 1 class.
I have always loved photography, but I have recently taken an interest in the kaleidoscope style of art. Most of my work in this shop is in this style. Some pieces were originally photos that I took and edited in the kaleidoscope style, others were created digitally from patterns that I made.
*NOTE: While you are purchasing a piece of art, the copyright of the work does not transfer with a sale which means that in purchasing this piece of art you are not purchasing the right to print, copy, or reproduce this image in any way without the artist's permission.
Abstracts by Josrick joined Society6 on April 22, 2013.