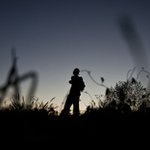 Adam Ace
Adam Ace has recently completed his Bachelors of Fine Arts in Photography from the School of Visual Arts in Manhattan. Upon graduation at Radio City Music Hall, Adam was honored with the Rhodes Family Award for Outstanding Achievement.
Currently, Adam Ace is employed by the Ossining Historical Society as their Archivist, Photographer and the youngest member on the Board of Trustees. Adam takes after his father Art, Sing Sing Prison's Chief Photographer & Historian, by restoring relics that date back to the early years of Photography. Through the OHS, Adam has recently been retouching materials for the likes of National Geographic and the Emmy winning television series MadMen.
Immersed within fables and forests since early in his childhood, Adam Ace graphically renders allegorical views of anthropomorphous lumanism. He dares the viewer to embark on a visual hunt for harmony within a state of suspended disbelief. As the viewer attempts to dissect dynamic elements with the given frame, they peruse for clues and symbols bearing on the question of who we are. Whether the idealistic depictions are of fact or artifice...or half of each...they are now part of history, our earthly origins.
www.Aceofframes.com
Read more