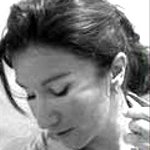 Alessandra Razzi Illustrazioni
I am a freelance illustrator from Rome, Italy; after working for small and big editorial companies, I did work for The Walt Disney Company Italia, based in Milan, for almost 10 years . After, following my passion for the animals and the nature, I specialize in naturalistic illustrations. My preference are the traditional techniques, but I also work with digital sistems. I teach drawing from life, painting techniques, and I paint on commission cats and dogs. to contact: alessandrarazzi@yahoo.it Alessandra Razzi Illustrazioni joined Society6 on September 23, 2011
More
I am a freelance illustrator from Rome, Italy; after working for small and big editorial companies, I did work for The Walt Disney Company Italia, based in Milan, for almost 10 years . After, following my passion for the animals and the nature, I specialize in naturalistic illustrations. My preference are the traditional techniques, but I also work with digital sistems. I teach drawing from life, painting techniques, and I paint on commission cats and dogs.
to contact: alessandrarazzi@yahoo.it
Alessandra Razzi Illustrazioni joined Society6 on September 23, 2011.