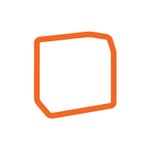 amplified creations
amplified creations is a design studio based in Leiria, Portugal and we are specialised in design, be it web, mobile, branding or print. Founded in 2013, we've been creating designs and interfaces for products since the very start. Now, with all the years of experience, we've been given more and better projects. What does this have to with our society6 shop? Absolutely nothing. But we like bragging :) amplified creations joined Society6 on January 15, 2018
More
amplified creations is a design studio based in Leiria, Portugal and we are specialised in design, be it web, mobile, branding or print.
Founded in 2013, we've been creating designs and interfaces for products since the very start. Now, with all the years of experience, we've been given more and better projects.
What does this have to with our society6 shop? Absolutely nothing. But we like bragging :)
amplified creations joined Society6 on January 15, 2018.
amplified creations's Store
125 results
Filter