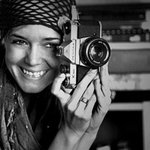 Amy J Smith Photography
An artist living in Hollywood, capturing the tiny bits of nature around here, and designing editorials for clients. Available for portrait and editorial work in Los Angeles. Also, willing to travel with travel accommodations as compensation. Need a specific color, or subject? Will customize art based on requests. . . contact through personal site listed below. www.AmyJSmith.com http://www.facebook.com/amyjsmithphotography Buyers, please post an image via social media when item is delivered. =] @AmyJSmithLA (Twitter, Instagram, & Pinterest) Thank you for stopping by!! Let's all keep covering the world with art! Amy J Smith Photography joined Society6 on February 4, 2014
More
An artist living in Hollywood, capturing the tiny bits of nature around here, and designing editorials for clients.
Available for portrait and editorial work in Los Angeles. Also, willing to travel with travel accommodations as compensation.
Need a specific color, or subject? Will customize art based on requests. . . contact through personal site listed below.
www.AmyJSmith.com http://www.facebook.com/amyjsmithphotography
Buyers, please post an image via social media when item is delivered. =]
@AmyJSmithLA (Twitter, Instagram, & Pinterest)
Thank you for stopping by!!
Let's all keep covering the world with art!
Amy J Smith Photography joined Society6 on February 4, 2014.