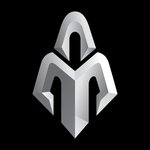 angrymonk
I am Anthony Aves a.k.a. angrymonk. I am a graphic designer/team lead specializing in logo, web, banner, packaging designs in a creative company. In addition to this I am an illustrator, both digital and traditional. I already have won couple of t-shirt designs in Design by Humans and 9Fountains, a Singapore based company. I am the official designer of a Switzerland based t-shirt company called Restless. https://www.behance.net/angrymonk http://www.pinterest.com/angrymonk/ angrymonk joined Society6 on November 1, 2012
More
I am Anthony Aves a.k.a. angrymonk. I am a graphic designer/team lead specializing in logo, web, banner, packaging designs in a creative company. In addition to this I am an illustrator, both digital and traditional. I already have won couple of t-shirt designs in Design by Humans and 9Fountains, a Singapore based company. I am the official designer of a Switzerland based t-shirt company called Restless.
https://www.behance.net/angrymonk http://www.pinterest.com/angrymonk/
angrymonk joined Society6 on November 1, 2012.