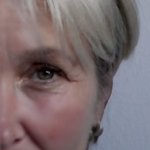 Anne Seltmann
My name is Anne Seltmann and I would describe myself as a passionate amateur photographer. For more than 10 years, my biggest hobby is photography and the passion and loyalty for Canon products it made sense to me to be equipped with suitable equipment. I'm a hunter ... I barely raised my eyes, begins this restless search for motifs. It's like an addiction. The idea to be traveling without a camera again, to encountering a fantastic theme, makes me incredibly nervous. Visit me on my website www.wortperlen.de and my Galleries: http://www.lebedeinekunst.de/anne_seltmann/galleries http://www.redbubble.com/people/anneseltmann/shop http://www.artflakes.com/en/shop/anneseltmann/sets http://www.mygall.net/anneseltmann http://www.bluecanvas.com/anneseltmann Anne Seltmann joined Society6 on July 1, 2012
More
My name is Anne Seltmann and I would describe myself as a passionate amateur photographer. For more than 10 years, my biggest hobby is photography and the passion and loyalty for Canon products it made sense to me to be equipped with suitable equipment.
I'm a hunter ... I barely raised my eyes, begins this restless search for motifs. It's like an addiction. The idea to be traveling without a camera again, to encountering a fantastic theme, makes me incredibly nervous.
Visit me on my website www.wortperlen.de and my Galleries:
http://www.lebedeinekunst.de/anne_seltmann/galleries http://www.redbubble.com/people/anneseltmann/shop http://www.artflakes.com/en/shop/anneseltmann/sets http://www.mygall.net/anneseltmann http://www.bluecanvas.com/anneseltmann
Anne Seltmann joined Society6 on July 1, 2012.