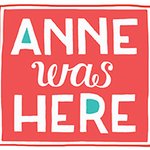 Anne Was Here
Anne is an illustrator living in Los Angeles, CA with her husband, Pete, and her dog, Midji. Her work is influenced by a diverse background in art and design. Anne has studied fine arts, graphic design and speech communication. She has corporate experience as an interior designer a graphic designer and a gift & stationery designer. ART PRINTS & CUSTOM PET PORTRAITS Visit my Etsy shop for my Art Prints and to find out more about getting a custom pet portrait! www.etsy.com/shop/annewashere Instagram: @annewashereandthere.com Facebook: /AnneWasHere Twitter: @AnneWasHere1 www.annewashereandthere.com Anne Was Here joined Society6 on August 17, 2013
More
Anne is an illustrator living in Los Angeles, CA with her husband, Pete, and her dog, Midji. Her work is influenced by a diverse background in art and design. Anne has studied fine arts, graphic design and speech communication. She has corporate experience as an interior designer a graphic designer and a gift & stationery designer.
ART PRINTS & CUSTOM PET PORTRAITS Visit my Etsy shop for my Art Prints and to find out more about getting a custom pet portrait! www.etsy.com/shop/annewashere
Instagram: @annewashereandthere.com Facebook: /AnneWasHere Twitter: @AnneWasHere1 www.annewashereandthere.com
Anne Was Here joined Society6 on August 17, 2013.