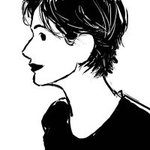 Art of Emmanation
Former character animator and art school refugee, now full-time artist and tea-drinker. I have a deep and abiding love for vintage Archie comics, and am dedicated to exposing and celebrating the colourful, romantic, and girly underbelly of certain cherished gendered toys from my youth. Read more on my blog: emmapittsonart.wordpress.com Follow me on Instagram: instagram.com/emma.pittson Follow me on Tumblr: artofemmanation.tumblr.com I'm available for commissions! emma.pittson@gmail.com (Have you bought something of mine and love it? Send me a photo, and you'll get my heartfelt thanks and a virtual high-five!) Art of Emmanation joined Society6 on May 11, 2015
More
Former character animator and art school refugee, now full-time artist and tea-drinker. I have a deep and abiding love for vintage Archie comics, and am dedicated to exposing and celebrating the colourful, romantic, and girly underbelly of certain cherished gendered toys from my youth.
Read more on my blog: emmapittsonart.wordpress.com Follow me on Instagram: instagram.com/emma.pittson Follow me on Tumblr: artofemmanation.tumblr.com
I'm available for commissions! emma.pittson@gmail.com
(Have you bought something of mine and love it? Send me a photo, and you'll get my heartfelt thanks and a virtual high-five!)
Art of Emmanation joined Society6 on May 11, 2015.