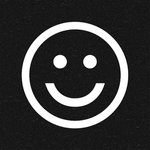 Barkle
I'm a multi-disciplinary designer that focuses on producing dynamic brand solutions and interactive visual strategies. I produce series of typography prints, which have been featured across Behance, typography blogs and most recently in IdN Magazine. You can buy my prints in all sizes (A4/A3/A2/A1) Barkle joined Society6 on November 19, 2016
More
I'm a multi-disciplinary designer that focuses on producing dynamic brand solutions and interactive visual strategies. I produce series of typography prints, which have been featured across Behance, typography blogs and most recently in IdN Magazine.
You can buy my prints in all sizes (A4/A3/A2/A1)
Barkle joined Society6 on November 19, 2016.
Barkle's Store
23 results
Filter