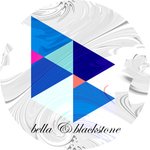 bella & blackstone
We make stuff...mostly photographs. Sometimes they are of pretty things sometimes they are of not-so-pretty things. Sometimes they are not of things at all. We also create things out of thin air and either put them on paper or make them appear as if by magic on our computer screens. You might like some of our stuff, or you might not...that is what art is. If you like it a lot, hopefully you'll buy some. We are pretty easy to contact, so if you see something that you kinda like "if only..." let us know...we might be able to customize it for you or create something JUST for you! We have lots more stuff to see at our websites, so visit our imaging and design website: www.bellaandblackstone.com And check out our blogs: bella's blog: www.foobella.blogspot.com blackstone's blog: www.blackstoneimaging.com facebook page: https://www.facebook.com/bellaandblackstone Thanks for stopping by! bella & blackstone joined Society6 on June 27, 2013
More
We make stuff...mostly photographs. Sometimes they are of pretty things sometimes they are of not-so-pretty things. Sometimes they are not of things at all. We also create things out of thin air and either put them on paper or make them appear as if by magic on our computer screens. You might like some of our stuff, or you might not...that is what art is. If you like it a lot, hopefully you'll buy some. We are pretty easy to contact, so if you see something that you kinda like "if only..." let us know...we might be able to customize it for you or create something JUST for you! We have lots more stuff to see at our websites, so visit our imaging and design website:
www.bellaandblackstone.com
And check out our blogs:
bella's blog: www.foobella.blogspot.com blackstone's blog: www.blackstoneimaging.com facebook page: https://www.facebook.com/bellaandblackstone
Thanks for stopping by!
bella & blackstone joined Society6 on June 27, 2013.