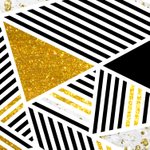 cadinera
First of all, thanks for visiting my Society6 shop page.
Here you'll find works for bossy daydreamers and wanderlust lovers.
Aside from making designs, I enjoy reading, working out and traveling by bike. Mosquitoes and heights frighten me. I drink my coffee black and usually I forget that I had made one.
I'm hosting a GIVEAWAY on Instagram in June 2017. Don't miss the fun:
Read more
cadinera's Store
1000+ results
Filter