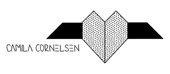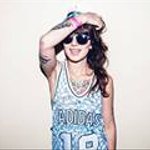 Camila Cornelsen
i'm a girl who loves photos, music and art. i have digital and analogue cameras. i have a band, which i sing and play the keyboards (if you're curious google for copacabana club). because of the band and the photography i spend most of my time travelling around. and that makes my life (and my work) so much interesting! and finally i have a furry cat named bolinha. check my work at www.camilacornelsen.com Camila Cornelsen joined Society6 on March 21, 2014
More
i'm a girl who loves photos, music and art. i have digital and analogue cameras. i have a band, which i sing and play the keyboards (if you're curious google for copacabana club). because of the band and the photography i spend most of my time travelling around. and that makes my life (and my work) so much interesting! and finally i have a furry cat named bolinha.
check my work at www.camilacornelsen.com
Camila Cornelsen joined Society6 on March 21, 2014.