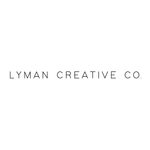 Lyman Creative Co.
Welcome to @lymancreativeco.
Lyman Creative Co. was founded by Carrie Lyman as a creative outlet for her love of travel, design, illustration and photography. Carrie is a NYC based designer by day but has a serious case of wanderlust and is constantly daydreaming about her next adventures.
These are illustrations and designs by Carrie and inspired by her travels.
Looking for photography by Lyman Creative Co.? Head over to: https://society6.com/carrielymanphoto
Visit us at: www.lymancreativeco.com or follow us on Instagram @lymancreativeco.
Read more
Lyman Creative Co.'s Store
138 results
Filter