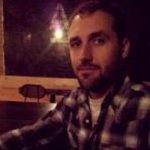 Citypainter
My name is Gary Smith. I've lived in downtown Toronto, Ontario, Canada for most of 20 years, since I moved here to attend university. I'm a web developer by profession but in my spare time I paint and sketch scenes around Toronto, most within walking or transit distance of my historic St. Lawrence Market neighbourhood.
My personal website that features my artworks can be found at http://citypainter.ca.
I'm also on Twitter at http://twitter.com/citypainter.
Read more
Citypainter's Store
112 results
Filter