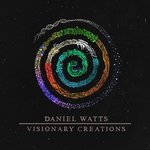 Visionary Sea
Hi there, if anyone wants anything custom, a design customized, or would like a Freelance design or artwork. Please feel free to contact me at 23megawatts@gmail.com and include "S6" in the subject! Thanks so much for all of your lovely comments, keep being amazing! Daniel Visionary Sea joined Society6 on July 15, 2014
More
Hi there, if anyone wants anything custom, a design customized, or would like a Freelance design or artwork.
Please feel free to contact me at 23megawatts@gmail.com and include "S6" in the subject!
Thanks so much for all of your lovely comments, keep being amazing!
Daniel
Visionary Sea joined Society6 on July 15, 2014.