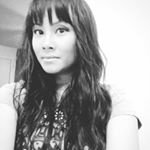 Marivic Ulep
I am a full-time graphic artist, wife to a DJ extraordinaire and mother of two little 'dragons'. I have always loved & appreciated the beauty of art since I was a little girl. I work in both traditonal and digital mediums. My children are one of my big influences in art. I (usually) get a kick out of their little imagination pushing for more painting, playing and singing. Someday, I hope to illustrate children's book and travel around the world to find magical places. *A portion of the proceeds go to local charities. Etsy Shop: https://www.etsy.com/shop/define1lady Instagram: https://www.instagram.com/define1lady/ Twitter: https://www.twitter.com/define1lady/ Marivic Ulep joined Society6 on January 10, 2016
More
I am a full-time graphic artist, wife to a DJ extraordinaire and mother of two little 'dragons'.
I have always loved & appreciated the beauty of art since I was a little girl. I work in both traditonal and digital mediums. My children are one of my big influences in art. I (usually) get a kick out of their little imagination pushing for more painting, playing and singing. Someday, I hope to illustrate children's book and travel around the world to find magical places.
*A portion of the proceeds go to local charities.
Etsy Shop: https://www.etsy.com/shop/define1lady Instagram: https://www.instagram.com/define1lady/ Twitter: https://www.twitter.com/define1lady/
Marivic Ulep joined Society6 on January 10, 2016.