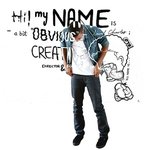 disenelo
David was born in London, England, in 1986 and moved from borough to borough before stopping in Brixton, at the age of 4. His design work has been in his life ever since he could pick up a pencil, pen or a brush. Following how his mother drew and painted still life, was the inspiration where his designs started. Most designs are related to things in he's life so much so it overflows into his personal life. David was brought up around computers so design and computers interlinked and formed a concept of digital editing and design in his work. Recently in 2007 he started to develop the designs on paper to Vector Images and more developments are in the works. At some point in time, during his recent photographic past, David felt the necessity to divide his work into two different areas: one more conceptual where he can manipulate and animate the work in an active way, and another more passive where he only captures a moment as a simple observer. 'I love trying to experiment different techniques and styles only to see the image grow from a simple idea into a full composition.' Now he has formed a mixed media innovative idea which will be seen in his future. disenelo joined Society6 on February 14, 2013
More
David was born in London, England, in 1986 and moved from borough to borough before stopping in Brixton, at the age of 4.
His design work has been in his life ever since he could pick up a pencil, pen or a brush. Following how his mother drew and painted still life, was the inspiration where his designs started. Most designs are related to things in he's life so much so it overflows into his personal life. David was brought up around computers so design and computers interlinked and formed a concept of digital editing and design in his work.
Recently in 2007 he started to develop the designs on paper to Vector Images and more developments are in the works. At some point in time, during his recent photographic past, David felt the necessity to divide his work into two different areas: one more conceptual where he can manipulate and animate the work in an active way, and another more passive where he only captures a moment as a simple observer.
'I love trying to experiment different techniques and styles only to see the image grow from a simple idea into a full composition.'
Now he has formed a mixed media innovative idea which will be seen in his future.
disenelo joined Society6 on February 14, 2013.
disenelo's Store
10 results
Filter