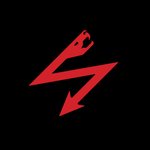 Divine Mania
I have been painting, sculpting and illustrating since. To me, art is a form of Alchemy. I aim for work which is both dark and beautiful at the same time. It is important for my artwork to be honest. View my new artwork here: divinemana.com facebook.com/the.divine.mania Francísco D. (Divine Mania ) Divine Mania joined Society6 on January 5, 2012
More
I have been painting, sculpting and illustrating since. To me, art is a form of Alchemy. I aim for work which is both dark and beautiful at the same time. It is important for my artwork to be honest.
View my new artwork here: divinemana.com facebook.com/the.divine.mania
Francísco D. (Divine Mania )
Divine Mania joined Society6 on January 5, 2012.